On Sunday evening, 10th of May 1998, SA Express Airlines DHC-8-300, aircraft ZS-NLW of flight SA1033 to Bloemfontein, was instructed to hold at the Foxtrot holding point at runway 21 R. The crew were warned about an A340 approaching on its left but that it would be entering the Delta apron.

The TAP A340 CS-TOA, of Flight TP 254, pushed back from the main terminal and was cleared to taxi in a northerly direction to the holding point of runway 21 R. Their instructions were to taxi via runway 15 onto the Delta apron to taxi way Golf 3 and then to proceed via the Alpha taxi way to the holding position for runway 21R.

The A340 however, taxied onto runway 15 instead of turning onto the Delta apron. The pilot realizing his mistake requested to proceed via Alpha 3 to the holding point (21 R) and was cleared to do so. They were aware of the stationary DHC-8, but were not advised about it by the ground control.

The A340 steered to the left of the centre line to avoid the DHC-8. As the co-pilot turned his head to look forward again, the right hand winglet tip hit the DHC-8 elevator, rudder surfaces and stabilizers. This wrenched the control column from the first officer of the DHC-8 causing minor injury to him. Fortunately, the accident was barely noticeable to the passengers. Realizing what had happened, the A340 stopped and the crew reported the situation to the ground controller. The DHC-8 crew switched back to the ground control frequency and requested assistance.

The A340 sustained damaged to the top of the right hand winglet, which was removed prior to the aircraft returning to Portugal.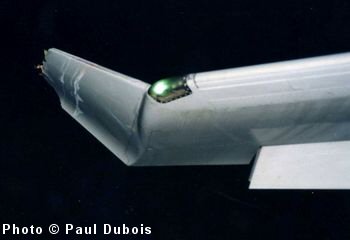 | | |
| --- | --- |
| The DHC-8 sustained extensive damage to the empennage and rear control surfaces. (Some $280 000 worth.) Not counting the cost of hiring another aircraft whilst ZS-NLW was repaired. | |
The co-pilot of the A340 was convinced that they would clear the stationary DHC-8. The huge distance to the wingtip and the optical defraction caused by the side window of the cockpit when looking rearward at the wingtip and also the swept-back wing had a "growing" effect when the A340 turned away from the DHC-8 contributed to the accident. Another factor was the JIA airport officials changed the stop bar markings which for the DHC-8 should have had the tail 47.5 meters from the Alpha centre line but was now only 25.7 meters which was not adequate separation.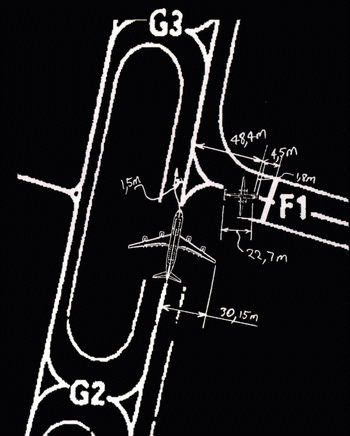 Copyright © Paul Dubois 2006